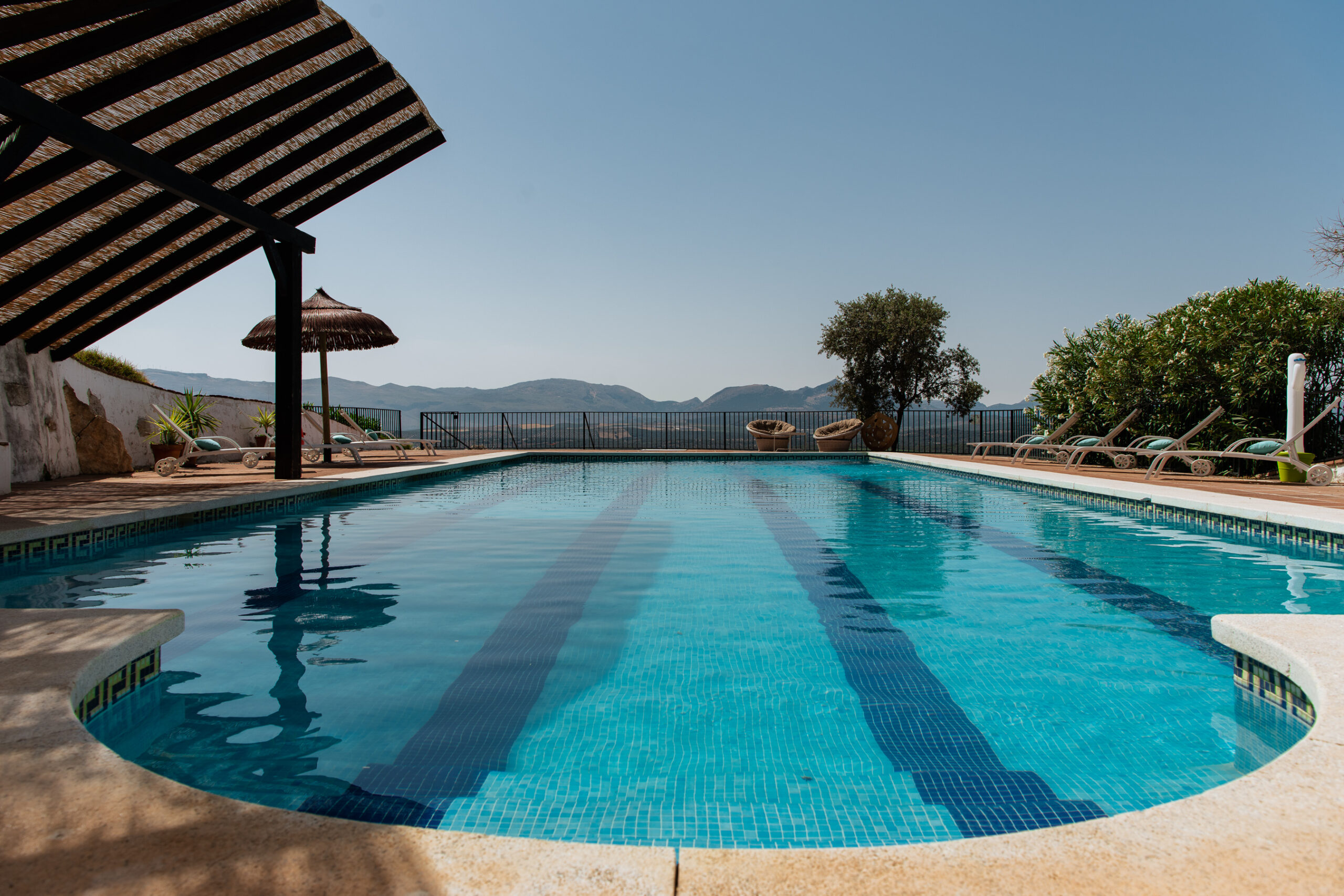 Relax and enjoy your holiday at
Finca El Almendrillo
Welcome to Finca El Almendrillo
'El Almendrillo', an authentic Spanish house. Quietly located, a beautiful courtyard, a fantastic swimming pool and… a phenomenal view. Relax and unwind.
We are super excited to welcome all of you!
See you soon,
Carmen & Steven.
The finca
This wonderful historic building has been stylishly renovated counting 10 bedrooms, 7 bathrooms (4 are ensuites), 3 living rooms and 3 kitchens.