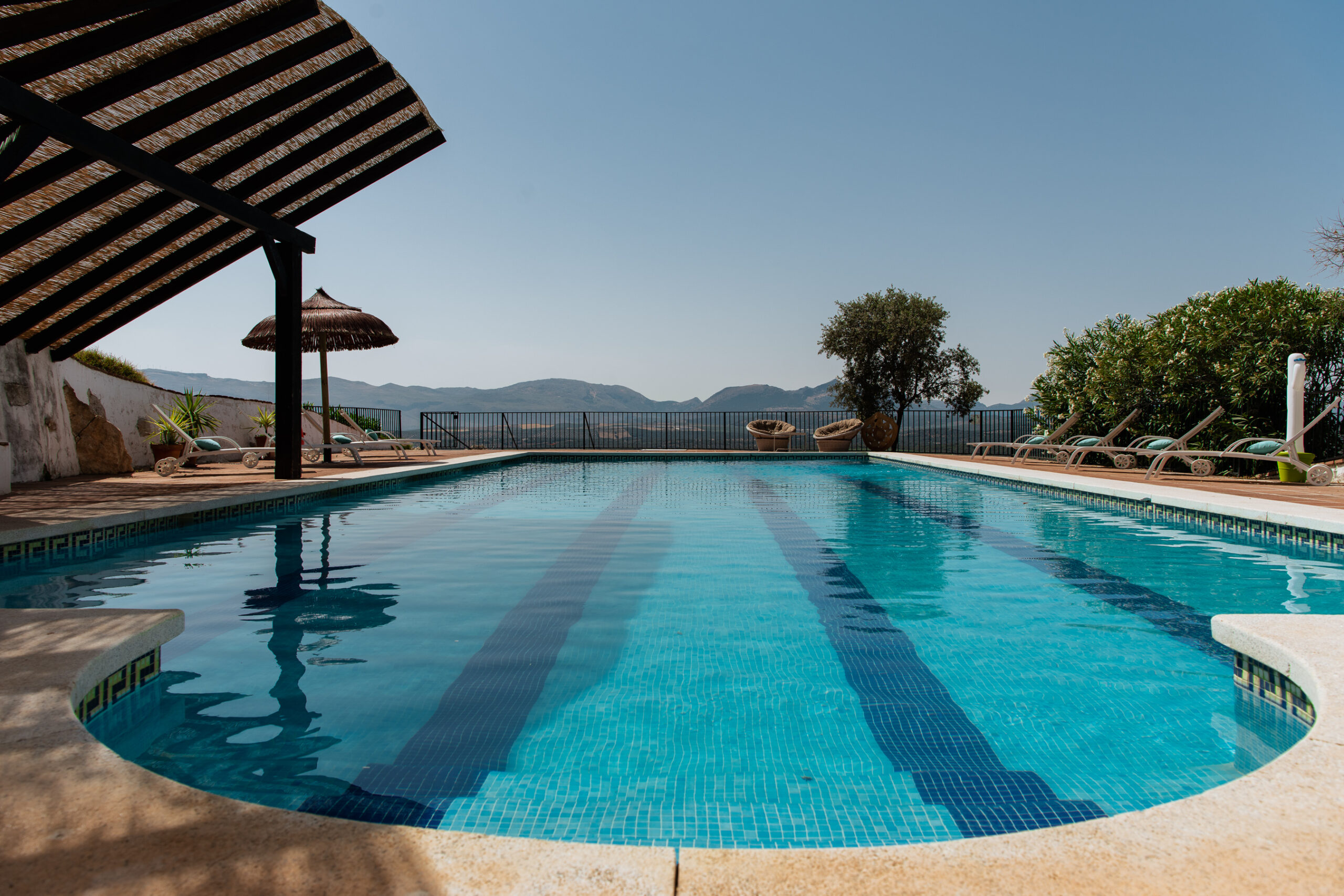 Relax and enjoy your holiday at
Finca El Almendrillo
Welcome to Finca El Almendrillo
'El Almendrillo', an authentic Spanish house. Quietly located, a beautiful courtyard, a fantastic swimming pool and… a phenomenal view. Relax and unwind.
We are super excited to welcome all of you!
See you soon,
Carmen & Steven.
The finca
This wonderful historic building has been stylishly renovated counting 10 bedrooms, 7 bathrooms (4 are ensuites), 3 living rooms and 3 kitchens.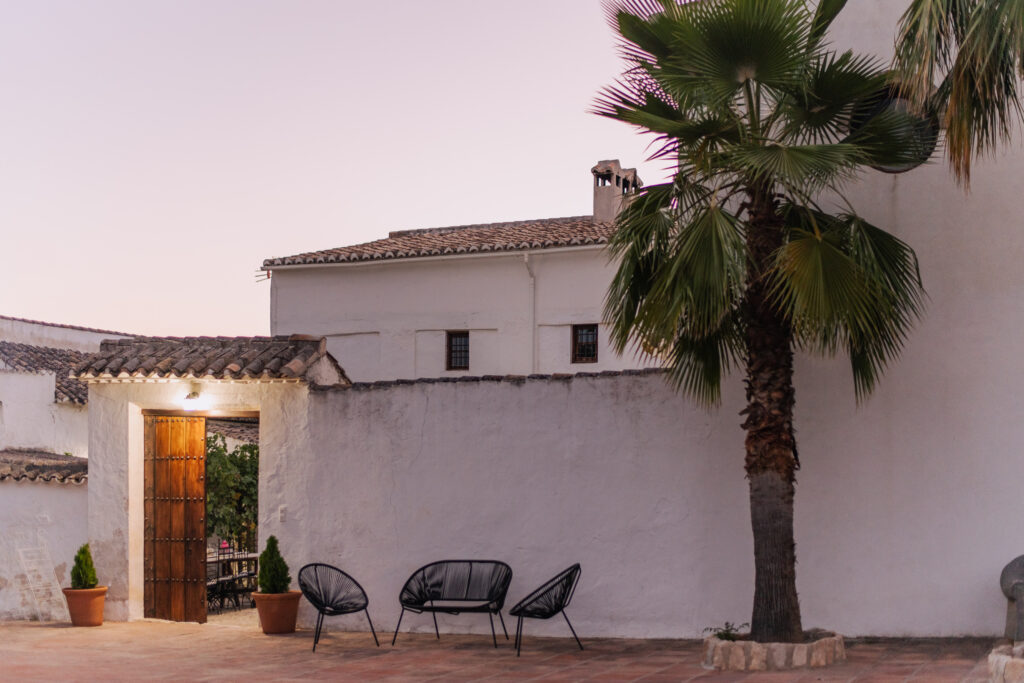 Reviews
Our family of 8 adults and 8 children had the pleasure of staying here in May 2022, and it was like being in paradise.
The finca is located in between an olive orchard and a forest of oak trees, right above the friendly town of Fuente del Conde. It offers gorgeous views over the snow-capped peaks of the Sierra Nevada mountains.
The finca has both a charming interior and exterior, with a lovely courtyard surrounded by beautiful gardens. Staying here felt like being in a dream...
The pool was a big hit with the children and many hours were spent on the covered terrace quietly reading a book, drinking and eating one of the many culinary treats, or just taking in the breathtaking scenery of the valley down below.
The finca itself is built like a friendly maze of rooms and passageways, each of them tastefully decorated and filled with everything you could ever need or want.
The home owners and on-site staff treated us with the same kindness and warmth as the climate itself.
As for the surroundings... We went on a short walk around the town with it's lovely chapel and impressive agaves, enjoyed the natural beauty of Torcal, visited the Islamic castle of Iznajar, the neolithic tombs of Antequera and of course the Alhambra of Granada.
n short, it's a one in a million vacation spot were you will certainly want to come back to.